---
You can spy on cell phone without installing software on target phone. All the required information from the monitored device is available on your cell phone. We already know that modern cell phone spyware that can be installed remotely is very powerful. If you are trying to catch your spouse on cheating , it is easy to take his smartphone if he is in a shower. Just send your spouse an image and ask him to open it. That is it. The program will be installed right away, and you can easily monitor all the actions.
This method works if you want to send your husband or wife a direct link. A person follows the link and installs the application directly on his or her smartphone.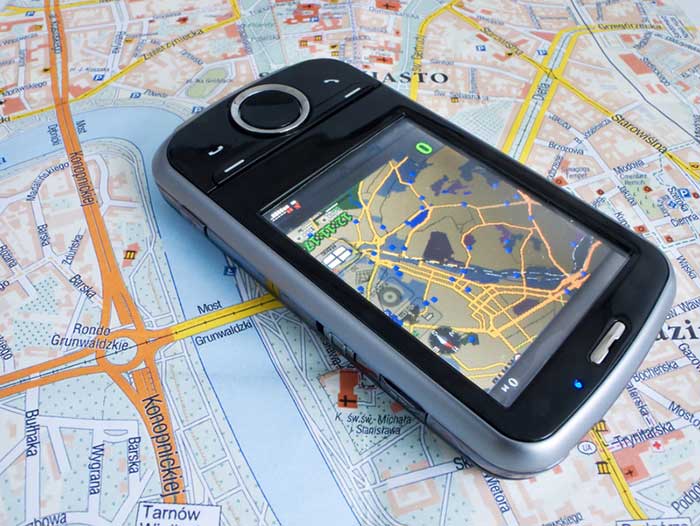 Yes, this method is possible and real. It works perfectly only on iOS powered smartphones.
The tracking app will work directly with iCloud. Here is how to spy on a cell phone without having access:.
Comprehensive Cell Phone Spy Software
This operating system works only with Apple products — iPhone and iPad. But there is something else important and special about this system. It will be easier to do if the gadget belongs to your kid, spouse or it is a corporate one. You should enable iCloud backup and register your own account on the official website of the software you chose. The device can be still on its license. With an Android operating system, remote installation is more complicated.
It works with various cloud storages, but it does not activate any monitoring software. It might be a tricky task, but it is the only possible way to do it. Some users even pretend mobile provider reps to send the installation link to the target device. It is possible to get access to text messages of any person. When it comes to iOS devices, you can easily spy on text messages free without installing software. With the credentials, you can access all the information stored on the device; text messages are a part of data you will be able to spy on.
Obviously, it is the best way to read someones text messages without installing software on their phone for free. It is a bit harder to spy on Android mobile phones. They have nothing to do with Cloud data storage, which complicates the situation; however, there is a way out. A good spy option can be hidden installation of spyware on the target cell phone. To do the mission, you do not have to touch the device.
Send a link for undetected file installation, and the user will do everything himself without understanding what happened. You can make calls and send texts with the second number nobody knows about. I need some help. Also , i need my credit repaired. Once a user opens the link, will they get notifications that something is going on?
For instance, some time ago I put a GPS tracker on my phone first to see how it worked, and every now and then a notification pop is up that phone tracker is getting my location. How to spy on an android cell phone without having access to it. I need to find what is in my boyfriends texts and calls. Can u help me. I need some help as well trying to figure out how to send out that link so my daughter can do it herself without knowing what she is actually downloading.
The phone number in question is out of the country. Can i see the phone calls, text and WhatsApp messages and emails. What is the cost. Is it possible. I may could slide by with Everyone Samsung has find my phone free. Buy your cheater a new samsung cell, open locate and download samsung find my phone on yours with their info except email, use yours.
Was this easy to do? What if you have already given them the new phone can you just buy another Samsung and complete the download as you say above and still access the information you need. How do I install on android?
Cell Phone Spying Happens Around the Globe
Do I need phone? Is not jailbroken and has pw, so if I need phone I only have but a short time to do what needs to be done. Is it hidden?
spy on mobile phones.
10 Best Mobile Spy Apps for 12222 [UPDATED]!
Highster Features and Uses.
app to read other peoples text messages.
mobile spy free download windows xp sp2 access denied.
Does anyone know what other spy app offers disguise download besides spyhide? Well she just found out that I knew about a minute phone conversation that she had and blocked me. What would you recommend I do now? I am trying to get access to my fiancee texts calls and snapchat as she recently moved out claiming she needs some space but I think there might be someone else.
I have an almost 3 year old and hes not the father but i dont want my son nor me going through this anymore. My heart has broken so many times. I relocated for this man and all he seems to be doing is breaking me. Can you help me please? My guy is foul and I need proof. How much would it cost? But I have Suspicions if him cheating! Help me please! In case you are wondering how to spy on a cell phone without having it, believe me, it is much easier than most of us think.
All you need is one of the cell phone tracking and spy apps that are now flooding the internet like never before. As unbelievable as it sounds, all it takes for an unscrupulous attacker to remotely connect with your cell phone over the internet is executing a few simple commands from within a cell phone spy app that can be purchased online. This is creepy! He was able to see virtually everything that took place on her cell phone including text messages, calls, GPS location, photos, videos, emails and more. In other words, he could cell phone spy without access to target phone.
Using this app enables a person to spy on a cell phone virtually the same as any government or law enforcement agency could. It also happens to be one of highest rated tracking apps for cell phones on the market today.
Spy Phone App?
Track Mobile Phones With Following Advanced Features.
Download & Install Free Phone Spy on Cell Phone!
The app works by remotely accessing data from the target phone the phone you are monitoring and displaying that data on your cell phone, tablet or computer. Auto Forward claims that it will collect texts, call history, GPS, Facebook, Twitter and more from virtually any phone. We decided to put this sneaky little app to the test. With the consent of our co-worker, Tracy, we remotely installed Auto Forward Spy onto her device.
All we had to do was download the software and we were finished. You will be shocked at what we discovered! The program was every bit invasive as you might think. Auto Forward accessed text messages, call log, GPS tracking information, social media messages , pictures, and just about everything else that took place on the phone.
These prices, compared to other similar options, are shockingly low. TrackMyFone ranks second on our list of 10 best mobile spy apps for The name suggests it to be a tracking app but comes with all the best spying features. You can use it to track your phone and also keep tabs on your kids or use it for keeping in touch with your family.
With this app, can monitor SMS, calls, emails, phonebook, web browsing history, GPS location, IMs, get alerts, remotely control the phone, and track your phone in case it is lost, of course. It is actually a cheap solution to monitor kids or employees. Here comes another popular mobile spy app of that helps you record the messages of the victim, their call log, monitor IM chats, web browsing history, keylogger, GPS tracking, geo-fencing, and a lot more.
It offers some nice and intricate features like video preview and capturing screenshots. Some of these advanced features are not being offered by other spying app vendors.
Android version of Spyzie has two editions. Spyzie appears to be an attractive mobile spying app with tons of features because it is quite pricey. Only the Ultimate Edition offers all functional features. All functions are not operational on the iOS version. MobiStealth is also one of the top 10 mobile spy apps of that come with a broad range of spying features. It is available in three different packages starting from basic to advanced monitoring features. So the features it is offering include viewing text messages, application list, monitor chat messengers web browsing, track location, emails, pictures, keylogging, surround recording, call recording, and Gmail logging.
It offers mobile and computer monitoring, making it a perfect choice for business owners. You will have to go for the Premium Versions to avail all features. In that case, the app will become really expensive for anyone, whether it is parents or employers and in the long-run, it can break the bank of an average person.
Since it is a spying app, it becomes completely invisible.
SpyHuman Monitoring App
The distinguished feature of this top rated cell phone tracking app is that it lets you monitor video calls on Viber and Skype too. Other features it supports include location tracking, read text messages, SMS, view call logs, record calls, view contacts, photos, videos, IM chats, emails, and internet browsing history. There is a free trial version of iSpyoo too. With one account, you can monitor 3 different devices. Cool, right? The only problem is you have to root or jailbreak your device for using most of the features offered by iSpyoo. It does not support Windows or Blackberry phones.
In short, it is compatible with any carrier is offering open GPRS internet access. The higher the package you choose, the better features you will get. Instead of paying a monthly subscription, you can also buy for 3-months, 6 and 1-year subscription according to your budget.
Here is another mobile spying app for that lets you monitor all activities on smartphones running iOS, Android and Blackberry. With StealthGenie, you can read incoming and outgoing text messages, emails, call logs, track GPS location, instant messenger chats, remotely monitor the phone and intercept the calls.
If you want to use StealthGenie on iPhone, you have to jailbreak the device. StealthGenie comes in 3 different packages. Its price is quite competitive. The app is primarily used as a parental monitoring app. Compared with other apps, mSpy offers a limited number of features. It offers all the basic features that other apps offer, such as monitoring of emails, text messages, browser history, call logs, contact list, multimedia files, location tracking, etc.
What is Cell Phone Spying? - Definition from Techopedia
In addition to this, you can remotely control apps and programs. However, it does not offer advanced features such as call or surroundings recorders. Because of the limited number of features that the app offers, it ranks at number 7 in our list of 10 best mobile spy apps. Users of the app can install mSpy on Android cell phone and tablets. The app is compatible with Android as well as iOS devices.
Spy On Any Android Phone & iPhone
The app is compatible with Android OS 4 and above. To avail the advanced features offered by the app, you need to root your Android device. The app is compatible with all iOS devices from iOS 7 and up. The subscription plans offered by mSpy are expensive. For the number of features that the app offers, the pricing for mSpy does not seem justified. For the Basic subscription plan, you only have the option for a monthly subscription. However, for Premium packages, you can purchase it on a monthly, quarterly, or yearly basis.
The pricings of the subscription plans are mentioned as follows:. It is a simple and reliable mobile spy app which common tracking features. It lets you access text messages, view call history, photo, videos, track Location, get device information like memory usage, IMEI, browser history, see installed apps, notes, calendars and more. The business plan is meant for the users who need multiple licenses and its price is provided as per your spying needs and license requests.
Appmia is another worthy addition to the 10 best mobile spy apps for with its one-time license, ability to monitor two devices at a time, and free upgrades. If you have basic monitoring needs such as call and text message monitoring, location tracking, and access to calendar and address book, Appmia is a good choice. You can monitor a variety of devices with Appmia. Appmia lets you monitor Android devices, iPads, iPhones along with some versions of Nokia Symbian devices and Blackberry phones. Note: The features and functionality varies for each device so, it is better to consult the official website to check the compatibility and access of features.
Highster Mobile is a popular cell phone tracking application famous for its steal camera, call recording and eavesdropping features. It supports all basic spying features like monitoring call logs, text messages, iMessages, IMs, media files, emails and address book and GPS tracking. It works in absolute covert mode. Its stealth camera feature allows you to take pictures and make videos of the surrounding and view them online.
If you want to block an app, a website or uninstall an app, Highster Mobile does not support that. There are no monthly or annual billings. It may not have all advanced spying features but given the features that are being offered, it is a great bargain. We have made our recommendation by analyzing and comparing the features of Xnspy with other best mobile spy apps. So, here is what makes Xnspy the right choice:. Xnspy works on all latest operating systems for both Android, iPad and iPhones. If you want to monitor an Android Oreo 8.
Similar is the case with Xnspy for iPhone. It also offers a separate version for devices that are already jailbroken. The developers continue to update the app to keep up with the updates in the operating systems. Xnspy is the best value for money. You might find apps like MobiStealth and Spyzie attractive but after a month or so, these apps become hard to afford for an average person.
On the other hand, even the premium edition of Xnspy is affordable if we compare it with the features being offered.
Choose from a range of the latest devices — no download, no installation, no hassle. We highly recommend that you check out the Spyic live demo here to know just how the app works. Appmia is another worthy addition to the 10 best mobile spy apps for with its one-time license, ability to monitor two devices at a time, and free upgrades. From our investigation, we can draw no other conclusion than to say that it is absolutely possible to spy on virtually any cell phone without having it in your possession. Xnspy also has an impressive live demo which you could give a try before making a final purchase decision. The report presented details of the backdoors and malicious tools that spying agencies use to hack into every smart device and spy on the users.
Similarly, some apps are offering unique features like video call monitoring, keylogger, remote picture and video capturing but to use them, you have to root or jailbreak your device or pay a lot of money. But Xnspy is a package of all essential monitoring features that come at a really affordable price.
Customer support provided by Xnspy is quite reliable. The website offers tutorials, live demo versions, and comprehensive how-to guides on all features which makes it easier for any user to understand the app. The FAQ section contains answers to most of the questions customers would want to know. Xnspy is always on top of the game to hear and address the concerns of its valued customers.